the world of student wellbeing
We know the challenges students face; overload, pleasing parents & professors, peer pressure, roommate drama, depression, anxiety and self-harm. College & university isn't always easy. It can get even harder when we ship off our campus lives and study abroad. That's why at mindhamok™ we have curated a toolbox of online and live services for students everywhere. We're in the business of cultivating the joy & purpose that can sometimes get lost along the way when you embark on your student journey…
a student
mindhamok serves up tailor-made solutions, as and when you need them. After talking to hundreds of students across Europe and beyond we know that despite the support already out there some of you find difficulty accessing it, or waiting times are long. At mindhamok we've hand-picked our own team of great student-focused therapists & coaches, from mental health to complementary as well as medical doctors. They work alongside our 24/7 confidential support line, live chat, dynamic content that tracks the student year, podcasts & digital learning. We're here to accompany and support you through every stage of your university journey.
a parent or friend
Here at mindhamok we really understand that university and college years are stressful for everyone, not just the student. Frantic phone calls and messages can leave you as parents feeling helpless as you try to help your son or daughter navigate the daily challenges of student life. With mindhamok there's no need to face those challenges alone! By gifting a mindhamok Premium subscription to your son or daughter you'll be making sure they have access to our 24/7 counselling support, live chat and dynamic content through every stage of their academic journey, in turn buying peace of mind for you the parent.
university or organization
Through mindhamok's preventative and responsive support services, we free up universities and providers to focus their attention on academics, administration, programming, student life and the many other aspects involved in providing quality education. We partner closely with you to help students meet the challenges that arise and have strong expertise in working with students on all kinds of programs, including domestic, international, semester-abroad, undergraduate, postgraduate. We complement existing support services as and when students need it, including evenings and weekends. This helps to reduce waiting times and takes the burden off university support staff. We also offer a wide range of tailor-made consultancy and training solutions for faculty, administrators and student life staff as well as round-the-clock support and guidance to help you manage critical incidents as and when they happen.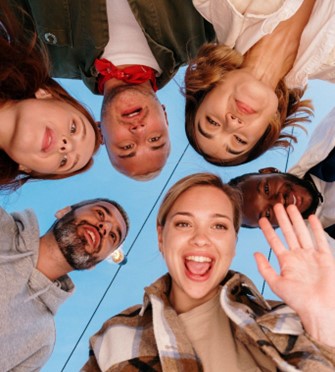 Surprise! There's a whole world out there, and it's full of people.
SIGN UP NOW next event: 13th Dec 2023 Get ready to embark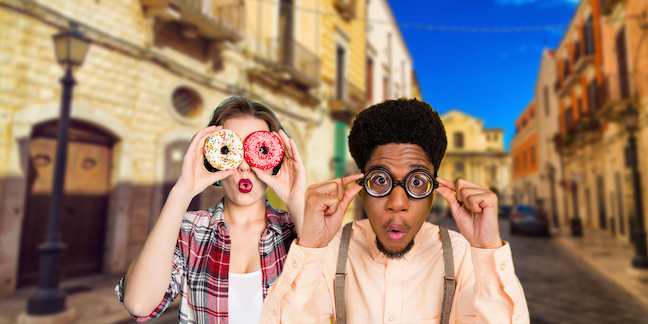 STAY TUNED FOR FUTURE DATES Being out of your comfort zone can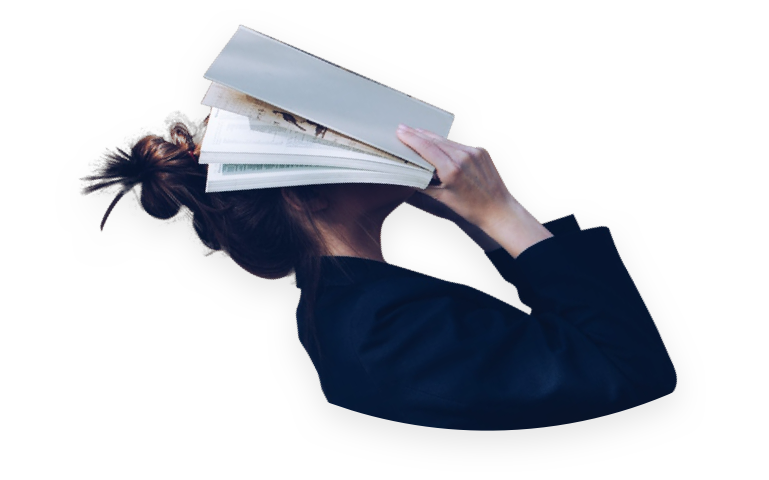 Free Events
Freemium Knowledge Base
Premium
Available in the UK only for now
Book a Therapist
Premium Knowledge Base
24/7 Counsellor Helpline
Live Chat
Webinars
Premium Gift
Buy for someone else
Available in the UK only for now
Book a Therapist
Premium Knowledge Base
24/7 Counsellor Helpline
Live Chat
Webinars
Multiple Users
University or Organisation
Premium access for all members
Training & Workshops
Critical Incident Support
Consultancy
Can I buy the service for my son, daughter or someone else?
Yes, mindhamok's 'Premium' subscription can be purchased for use by another person, simply select the 'Premium Gift' plan above and follow the prompts.
Does my university have mindhamok?
If your university has subscribed its students to mindhamok, simply ask them for your access details to access all of our premium services. If not, ask them to contact us!
Can I set up ongoing therapy sessions with a specialist?
Yes, the 'Request a Therapist' service will guide you through choosing the right therapist to support you and enable you to develop a plan.
Do I have to commit to a long term contract on the paid for subscriptions?
No, you can subscribe monthly and come and go as you choose to, we will be here to welcome you back if you need us again. You will always have access to the freemium content.
First of all, go easy on yourself and acknowledge Culture Shock for what it is; a natural process, and will pass as you level-up to the next phase, Acceptance.
Get ready, get set, and dive in! Throw yourself into learning the language, rules of social conduct, and history of your host city / country.
As rad as your international student adventure can seem, sometimes you could find
yourself missing friends or loved ones. Schedule a weekly Facetime, start an
international student blog, or create a travel series on TikTok to reconnect, catch up, and fill them in on your new adventures.
Establish a routine to give yourself some stability. Did you have a morning routine at
home? Used to love to smash that AM workout and make yourself a green smoothie? Or did you prefer to start your day with a chilled meditation session? Try to incorporate it into your new lifestyle.
what members say about us.
Student's mental health was something that I hadn't ever seen being talked about in the media or even at university, but upon coming across mindhamok and their fresh approach to student mental health, it's made me – as a student – so grateful that there's a platform we can look to for advice and effective redirection. The 'knowledge-base' section on their website has incredibly accessible content that connects to the struggles of being a student with regard to issues like the pressures of drinking at university..
Being at Uni is a particularly unique time in life which comes with unique excitements and challenges. There is a point throughout, when most of us will feel these challenges buffet up against our own well-being and mental health. It is at this point when we need clear and easy places to go to find a bit of support. mindhamok is one such place for me, where experts and students have come together to provide a genuinely helpful conversation about student well-being.
The online services and webinars of mindhamok are very efficient and come to good use as a university student myself. I am particularly fond of their podcasts as it is easily accessible and sometimes it is beneficial to listen to them whilst studying or getting on with related tasks. They appeal directly to students and even the general public, focusing on core issues that are undermined by society and not spoken enough - such as mental health and the ways in which to tackle said health. I am looking forward to seeing what else they have in store.
My favourite things that mindhamok create are the podcasts and the knowledge base. The most interesting podcast for me was titled 'Climate Anxiety'. I really appreciate that mindhamok focus on issues which are most important to young students right now, such as the climate emergency and sexual assault on campus. The outlook mindhamok has upon climate change especially really validates the experiences and fears that young people face right now and the way that they can impact mental health,